Wellness Nurse - LPN
General Responsibilities
Responsible for performing a variety of duties to provide quality nursing care to residents and to coordinate total nursing care for residents; implementing specific procedures and programs; participating with the Wellness Director in establishing specific goals; determining work procedures and expediting work flow; insuring compliance with all operating policies and procedures and state Department of Health regulations and Federal Health Care Administration regulations; communicating with and supervising appropriate personnel; providing daily reports and other periodic reports; and perform all the duties of a certified nursing assistant when required.
Essential Duties:
Develops methods for coordination of nursing services with other resident services to ensure the continuity of the resident's total regimen of care.
Develops, implements and maintain an ongoing quality assurance program for the department
Functions as a role model in care delivery and provide high level of current, research based, clinical expertise and advanced clinical decision.
Basic Qualifications
Education/Training: Graduate of an approved school of nursing; current state license to practice as a licensed practical nurse.
Experience:A minimum of one year's experience in related nursing position is preferred.
Working Conditions
Moves intermittently during working hours and subject to frequent interruptions.May be subject to hostile and emotionally upset residents, family members, personnel and visitors and must be able to cope with the mental and emotional stress of the position.
Physical and Sensory Requirements(with or without the aid of mechanical devices)
Must function independently, have flexibility, personal integrity and ability to work effectively with residents, personnel and support agencies. Position requires proficient reading, writing, grammar and mathematics skills; interpersonal and communication skills; knowledge of drug interactions, side effects, and incompatibilities, decision-making skills; minimal typing skills; auditory and visual skills, and the ability to sit, stand, lift, bend, reach, and push and pull a minimum of 50 pounds.
Brandywine at Upper Providence
1133 Black Rock Road
Phoenixville, PA 19460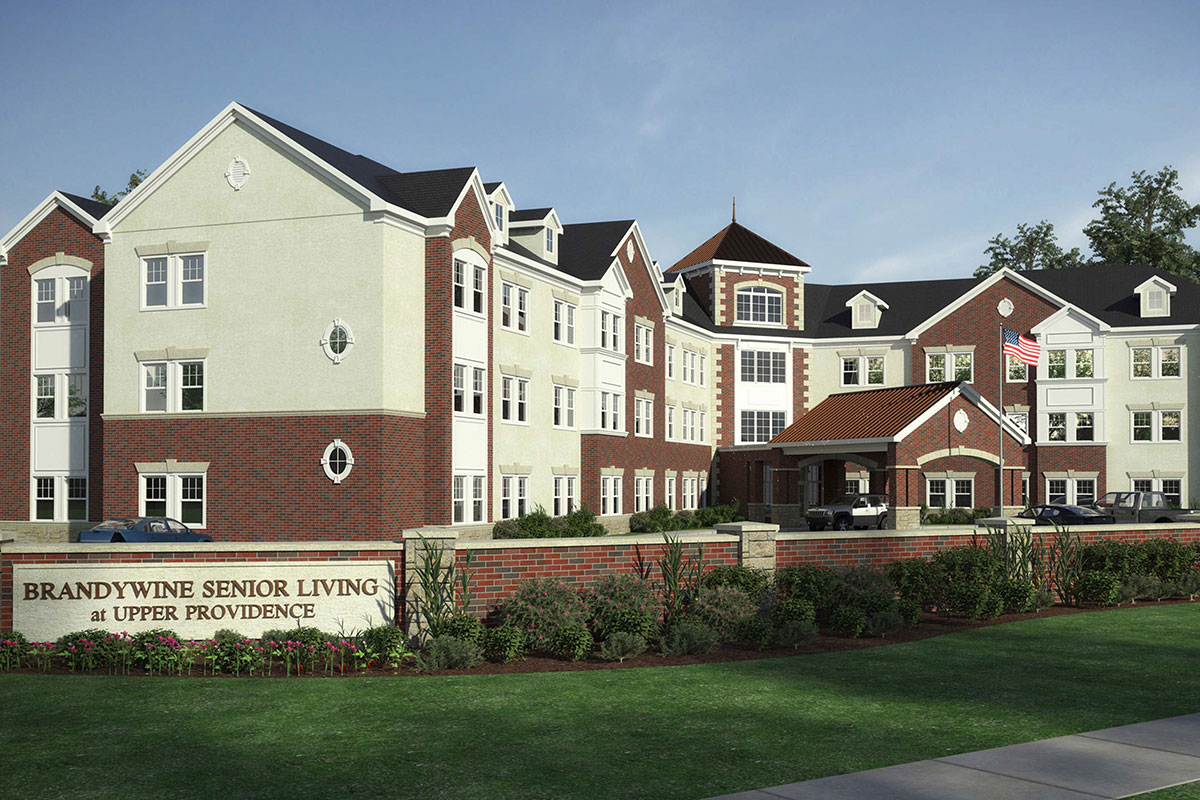 This brand new, state-of-the-art community includes a pool, movie theater, pub, and stage area for entertainment. Employees enjoy the excitement of acclimating new residents into the vibrant and youthful community.