Move-In / Welcome Coordinator
General Responsibilities
Coordinates and assures each Resident's move and transition into their new home at Brandywine Living is successful. You are charged with completing the necessary paperwork and documentation required for new residents; checked for correctness, and completed in accordance with established policies and procedures, and as directed by your supervisor. Position also assists the Business Office Manager on the recruitment and on-boarding of new employees in their orientation to the community and respective departments.
Essential Duties
Coordinate the entire move-in process for new residents:
Communicate with all department heads:
Coordinate assessments with Wellness
Coordinate with maintenance to ensure suite is ready for move-in
Complete and distribute a daily census and roster
Create and maintain move-in packets and resident files
Complete required paperwork and documentation, ensuring that essential paperwork is completed prior to move-in date
Orient new residents to the community and community life:
Assist with change of address and voter registration, etc.
Handle introduction to other residents and staff
Review resident handbook
Provide support during the adjustment period
Support the Director of Community Relations
Maintain Virtual Information Assisted Living Network (ALVIN):
Make data entries as required/directed
Upload resident photos
Call leads in database
Conduct tours of the Community
Create and maintain marketing brochures
Set up and maintain model rooms
Support Business Office Manager:
The coordination of job fairs as required
Orienting new employees to the community
Establishes and maintains constructive working relationships with co-workers, residents, families, volunteers, and the community.
Assists other departments as requested.
Education/Training:
High school diploma or general equivalency diploma required (GED). A degree in marketing or a related field preferred. Computer skills necessary
Experience:

Previous experience in health care admissions preferred
Working Conditions:
Moves intermittently during working hours and subject to frequent interruptions.May be subject to hostile and emotionally upset residents, family members, personnel and visitors.Must be able to cope with mental and emotional stress of the position.
Physical and Sensory Requirements:

Proficient reading, writing, grammar, and mathematics skills; proficient interpersonal relations and communicative skills; auditory and visual skills; ability to sit, stand, lift, bend, reach, push and pull a minimum of 50 pounds.
Brandywine at Fenwick Island
21111 Arrington Drive
Selbyville, DE 19975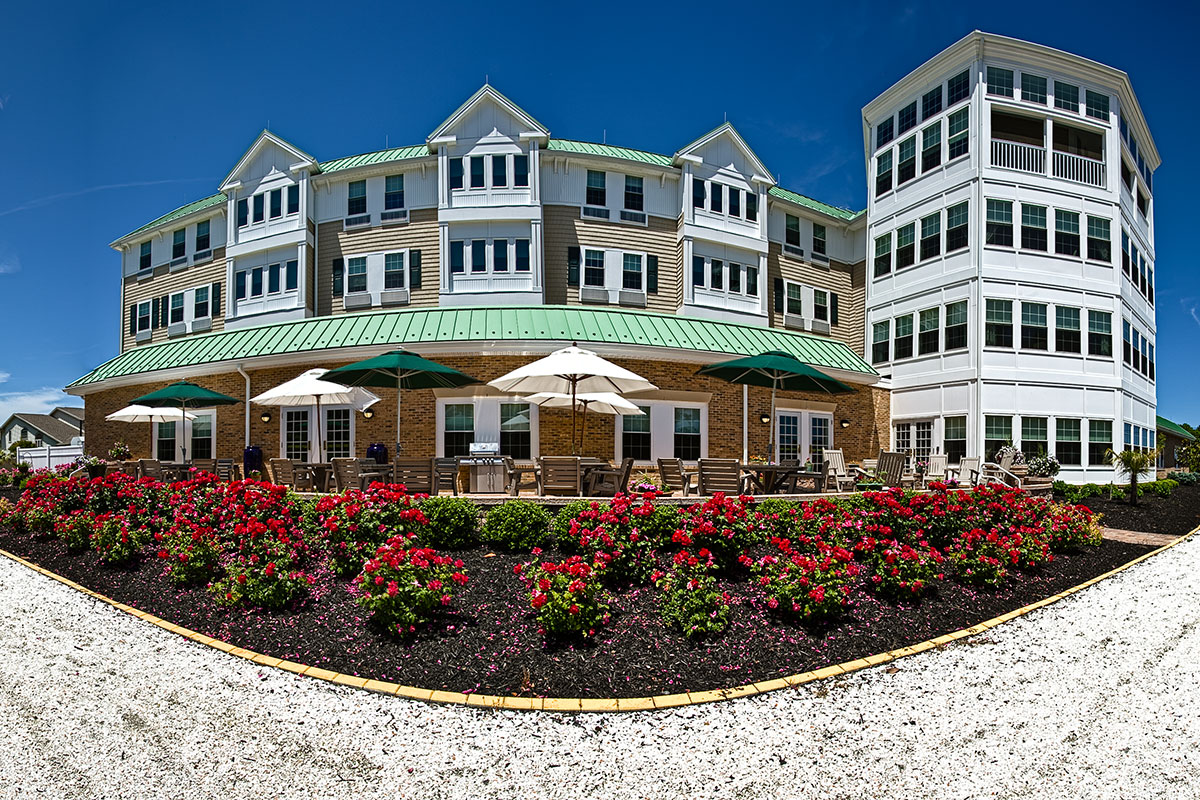 Located just a few blocks away from Ocean City, Maryland, Fenwick Island is known for its beachy atmosphere and mouth-watering crab cakes! Residents and families enjoy Orioles games, shopping at Harris Teeter, and watching the boats come in and out of the harbor.