Executive Director
General Responsibilities
As Executive Director, you are responsible for directing the day to day functions of the community and ensure compliance with current federal, state and local standards, guidelines and regulations that govern assisted living facilities assuring the highest degree of quality care in a safe and secure environment is provided to our residents at all times.
Essential Duties
Assumes the administrative authority, responsibility and accountability of directing the activities and programs of the community.
Holds monthly communication meetings with employees and residents.
Represents the community in dealings with outside agencies, including governmental agencies, or provides an authorized representative of the community when unable to attend such meetings.
Makes written and oral reports/recommendations to the President/CEO concerning the operation of the community.
Makes routine inspections of the community to assure that established policies and procedures are being implemented and followed.
Maintains an adequate liaison with families and residents.
Basic Qualifications
Education/Training: A degree in public health administration, business administration or a health related degree is preferred. Current unencumbered administrator license or certification to manage a PCH community required.
Experience: Minimum of five years successful experience in assisted living management or comparable health care institution required. Must possess knowledge of reimbursement regulations and nursing practices and procedures as well as laws, regulations, and guidelines pertaining to health care administration.
Working Conditions
Moves intermittently during working hours and subject to frequent interruptions.May be subject to hostile and emotionally upset residents, family members, personnel and visitors and must be able to cope with the mental and emotional stress of the position.
Physical and Sensory Requirements(with or without the aid of mechanical devices)
Must function independently, have flexibility, personal integrity and ability to work effectively with residents, personnel and support agencies. Position requires proficient interpersonal and communication skills; excellent reading, writing and grammar skills; auditory and visual skills; ability to bend, stoop, sit, stand, lift, reach, and push or pull a minimum of 50 pounds.
Brandywine at Senior Suites
2101 New Hope Street
East Norriton, PA 19401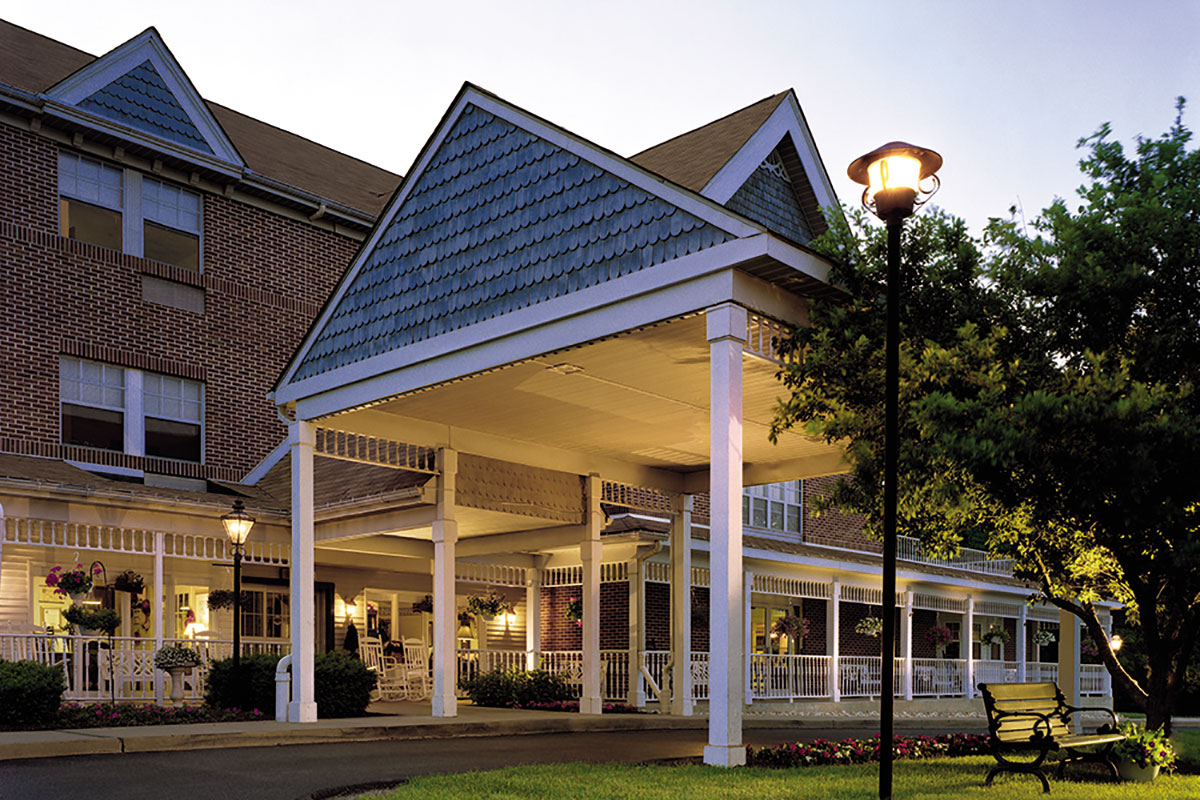 Conveniently located just off of Route 476 and the Pennsylvania Turnpike in the quiet town of East Norriton, this Brandywine building is just minutes from the Plymouth Meeting mall. This quaint community comes highly recommended throughout its surrounding areas and takes great pride in the plethora of activities that are offered to residents each day.