Administrative Assistant - Wellness
General Responsibilities
Plan, organize and maintain medical records to ensure charts/records are assembled, checked and filed. Assist in maintaining work schedules and attendance records and provide supplies and equipment in an efficient manner in accordance with federal and state guidelines, as well as in in accordance with our established policies and procedures.
Essential Duties
Assist in organizing, planning and directing medical records in accordance with established policies and procedures.
Assist and maintain workplace schedule and attendance monitoring.
Develop and maintain a good working rapport with inter-department personnel to assure medical records can be properly maintained.
Collect, assemble, check and file resident charts and personnel records as required.
Assist in developing procedures to ensure records are properly completed, signed, indexed, etc. before filing.
Establish a procedure to ensure charts do not leave the area except as authorized in policies and procedures.
Maintain a record of authorized information taken from charts/records, i.e. type information, name of recipient, date, department, etc.
Abstract information from records as authorized/required for insurance companies, Medicare, Medicaid, VA, etc.
Retrieve medical records when requested by authorized personnel.
Maintain open charts in accurate and thinned condition. Assure discharge charts are completed within 30 days.
Organize storage and catalog location of supplies requisitions as approved.
Ensure that equipment and supplies are properly maintained.
Education/Training:
High school diploma required. Business college helpful. Knowledge of various computer software, word, excel, etc. required.
Experience:
Three to five years administrative experience preferred. Proven customer service, organizational and problem-solving skills required. Experience in health-care setting preferred.
Physical and Sensory Requirements:
Proficient reading, writing, grammar, and mathematics skills; proficient interpersonal relations and communicative skills; auditory and visual skills; ability to sit, stand, lift, bend, reach,push and pull a minimum of 50 pounds.
Brandywine at Wall
2021 Highway 35
Wall, NJ 07719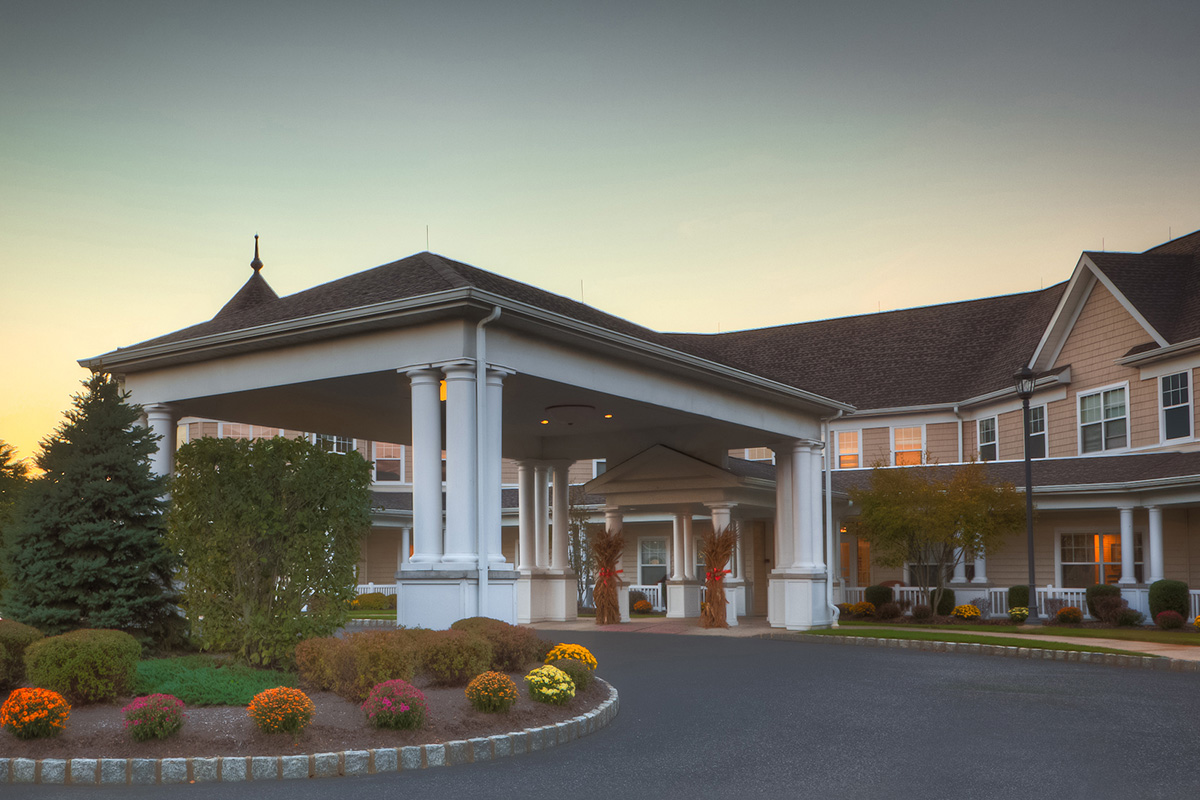 This bright and active community is located right on route 35, although you would never know it when stepping out to the courtyard and serene garden area. Residents at Wall love the outdoors and gardening and enjoy spending the summer months at Belmar beach.