Environmental Director
General Responsibilities
Plan, organize, develop and direct the overall operation of the department, its maintenance programs and activities. Assures room readiness prior to all resident move-ins and maintains a preventative maintenance program for the community.
Essential Duties
Plans, develops, organizes, implements, evaluates, and directs the Environmental Services Department, and maintenance programs and activities.
Assumes the administrative authority, responsibility, and accountability of directing the Environmental Services Department.
Inspects storage rooms, utility/janitorial closets, etc., for upkeep and supply control.
Participates in community surveys (inspections) made by authorized government agencies.
Develops a preventative maintenance program for the community.
Determines departmental staffing requirements necessary to meet the Environmental Services Department's needs.
Assists in the recruitment, retention, and selection of environmental services personnel.
Schedules department work hours (including vacation and holiday schedules), personnel, work assignments, cleaning schedules, etc., to expedite work.
Ensures that departmental disciplinary action is administered fairly and without regard to race, color, creed, national origin, age, sex, religion, handicap, or marital status.
Makes daily rounds to assure that environmental services personnel are performing required duties and to assure that appropriate environmental services procedures are being rendered to meet the needs of the Community.
Conducts departmental performance evaluations in accordance with the Community's policies and procedures.
Education/Training:
High school diploma or general equivalency diploma (GED) required. College degree helpful. CDL license required in Connecticut and New Jersey for employees who may be required to drive 14 (or more) passenger van.
Experience:
Two years supervisory experience in building maintenance with knowledge of boilers, compressors, generators, various mechanical, electronic and plumbing systems preferred. Reading and interpreting blue prints desirable.
Physical and Sensory Requirements
(with or without the aid of mechanical devices)
Must function independently, have flexibility, personal integrity and ability to work effectively with residents, personnel and support agencies. Position requires proficient interpersonal and communication skills; moderate reading, writing and grammar skills; auditory and visual skills; ability to bend, stoop, sit, stand, lift, reach, and push or pull a minimum of 50 pounds.

Brandywine at Dresher Estates
1405 N. Limekiln Pike
Dresher, PA 19025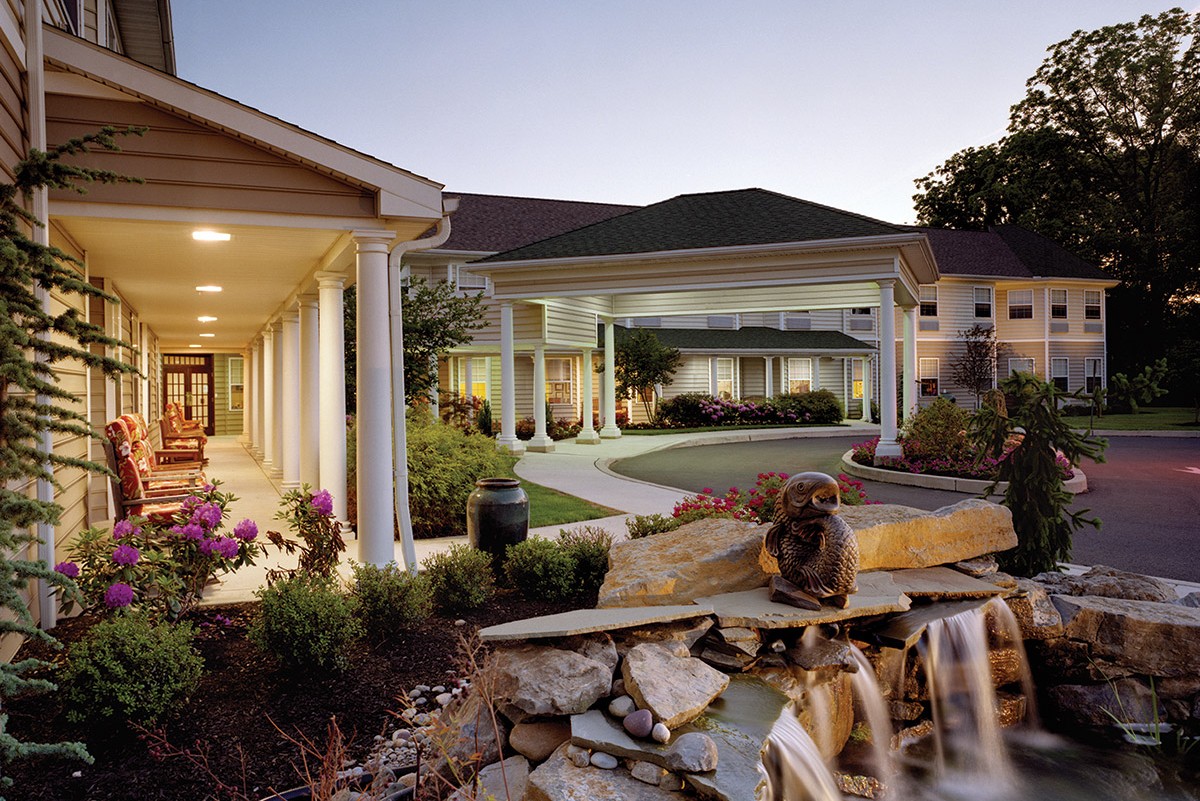 Just steps away from Mundk Common Park and 20 miles north of Philadelphia, this Brandywine community offers a free shuttle service to the Cheltenham mall for employees using public transportation. As a winner of the Montgomery County Magazine's 2016 Happening List, this beautiful building has been the talk of the town!