Invest Coordinator
General Responsibilities
Plan, organize and facilitates all aspects of the Reflections social engagement program. Ensures the highest degree of dementia care is provided to the residents by utilizing knowledge and skills in the development and implementation of a vibrant, individualized and stimulating recreation program. And ensures all applicable federal and state guidelines and Brandywine policies and procedures are met.
Essential Duties:
Develops the monthly calendar for Reflections that reflect all INVEST Signature programs
Facilitates a diverse program calendar of activities that targets various functioning levels
Works with the Director of Dining Services on daily social hour menu and service
Outlines the daily events for the day
Plans outings (off unit) programs using company vehicle
Participates in monthly in-services on various dementia related topics for all staff.
Provides family education through support groups, family meetings, and other methods of information such as newsletters, note cards home, etc.
Encourages family involvement with planned programs and resident services.
Assists Reflections Coordinator with Move-In Process or Admissions Process and adjustment to program
Ensures implementation of all scheduled activity programs throughout day
Works with Escapades Producer with supplies ordering and purchased services coordination
Basic Qualifications
Education/Training: Advanced training and experience in program development and facilitation and/or dementia care desired.
Experience: Previous experience with Dementia population and programming preferred. Previous experience in living preferred.

Working Conditions
Moves intermittently during working hours and subject to frequent interruptions. May be subject to hostile and emotionally upset residents, family members, personnel and visitors and must be able to cope with the mental and emotional stress of the position.
Physical and Sensory Requirements(with or without the aid of mechanical devices)
Must function independently, have flexibility, personal integrity and ability to work effectively with residents, personnel and support agencies. Position requires proficient reading, writing, grammar and mathematics skills; interpersonal and communication skills; knowledge of drug interactions, side effects, and incompatibilities, decision-making skills; minimal typing skills; auditory and visual skills, and the ability to sit, stand, lift, bend, reach, and push and pull a minimum of 50 pounds.
Brandywine at Brandall Estates
432 Central Avenue
Linwood, NJ 08221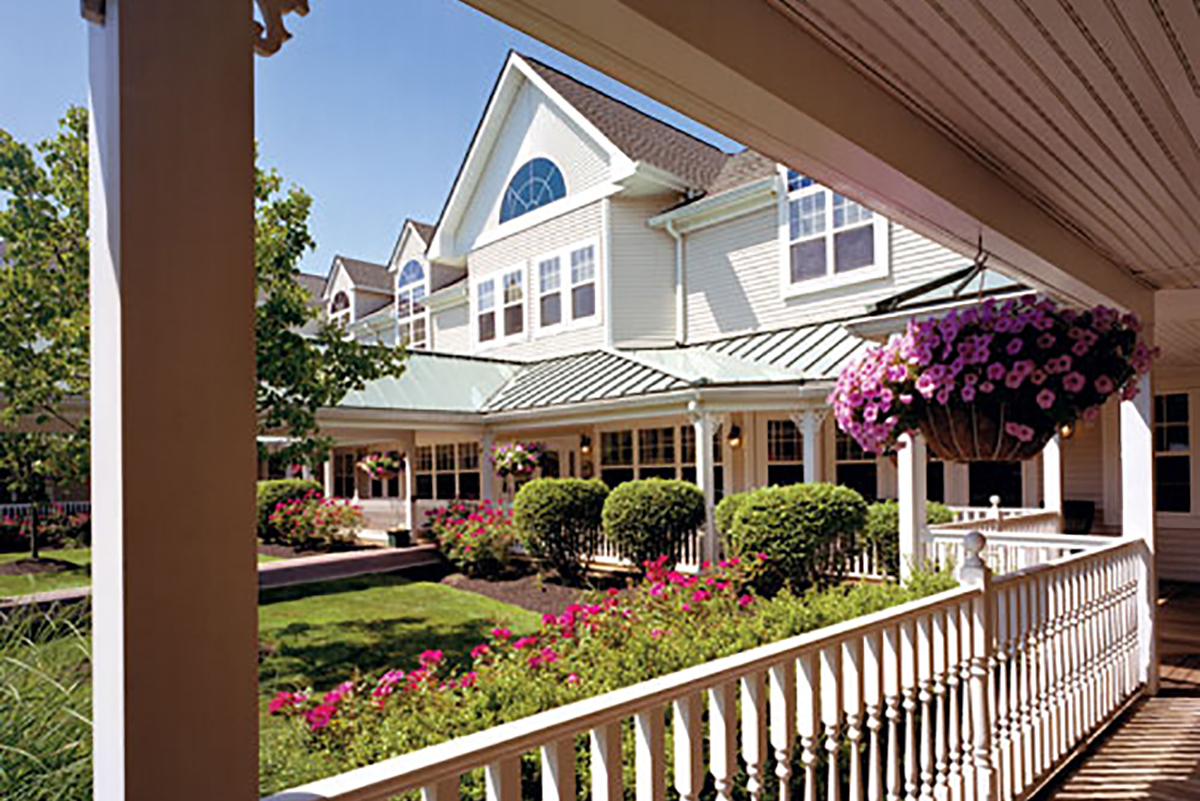 Brandywine Living at Brandall Estates is scenically situated in the heart of one of Linwood's finest neighborhoods. Residents take advantage of its short distance to Atlantic City and the legendary New Jersey shore to enjoy fun excursions with friends.