Director of Human Resources
General Responsibilities

Direct the human resource function for 180 employee assisted living community including recruitment, employment, employee relations, training, compensation and assure that personnel policies and procedures are clear and applied fairly and consistently. Serves as an advocate for employees.
Essential Duties
·Ensures that the facility is in compliance with current applicable federal and state employment regulations regarding wages, overtime, work hours, workman's/unemployment compensation, etc.
·Ensures hiring/discharge procedures are in compliance with established policies and procedures.
·Provides public information (I.e., verification of employment, wages, etc.), in accordance with current laws, regulations, and guidelines governing such matters.
·Assumes the administrative authority, responsibility, and accountability of directing the human resources personnel.
·
Provides department directors with a monthly listing of personnel needing physicals, PPDs and maintains a list of HBV vaccinations/denials.
·Performs administrative requirements such as completing necessary forms, reports, etc., and submitting to the Executive Director.
·Assists in planning, developing, organizing, implementing, evaluating, and directing the department (includes developing personnel policy manuals, job descriptions, performance evaluations, etc.).
·Develops and maintains written job descriptions and performance evaluations for each staff position in accordance with the Americans with Disabilities Act, OSHA, and other pertinent laws governing job positions.
·Assists in the recruitment, selection and training of competent personnel.Hires in accordance with established hiring practices.
·Arranges physicals, X-Rays, HBV vaccinations, etc. as outlined in policy manual.
·Processes all newly hired personnel and change of status data.
·Ensures nurse aide data and nursing licensure is verified or submitted to the Registry in a timely basis.
·Assists in scheduling work hours including vacation and holiday schedules.
·Monitors workman's compensation claims and coordinates work between employees and the insurance carrier.
·Counsels/disciplines personnel as requested or assigned.
·Maintains confidentiality of all pertinent personnel information in accordance with the Privacy Act, as well as established personnel policies governing the release of information.
·Consults with department supervisors concerning the staffing of their departments, eliminating/correcting problem areas, and improvement of services.
·Assists in planning in service classes, training and orientation for newly assigned personnel. Ensures that appropriate training records are maintained for all staff.
·Maintains knowledge of fringe benefit programs including 401k, health/life insurance programs, voluntary products etc. Notifies employees of eligibility and assist in their enrollment.
·Assists in other operational duties as assigned or may become necessary/appropriate to assure that the facility is in compliance with current laws, regulations, and guidelines.
·Assumes the administrative authority, responsibility and accountability of directing the payroll functions and programs as assigned.
·Maintains payroll records for each employee in accordance with current regulations including earnings and deductions.
·Maintains appropriate W-4 tax records for each employee.
Education/Training:

High school diploma required.College degree in human resources administration or business administration preferred.
Experience:
Two years' experience in human resources administration with excellent employee relations skills required.Must also possess organizational and effective problem-solving skills.
Physical and Sensory Requirements:

Proficient reading, writing, grammar, and mathematics skills; proficient interpersonal relations and communicative skills; auditory and visual skills; ability to sit, stand, lift, bend, reach, push and pull a minimum of 50 pounds.
Brandywine at Huntington Terrace
70 Pinelawn Road
Melville, NY 11747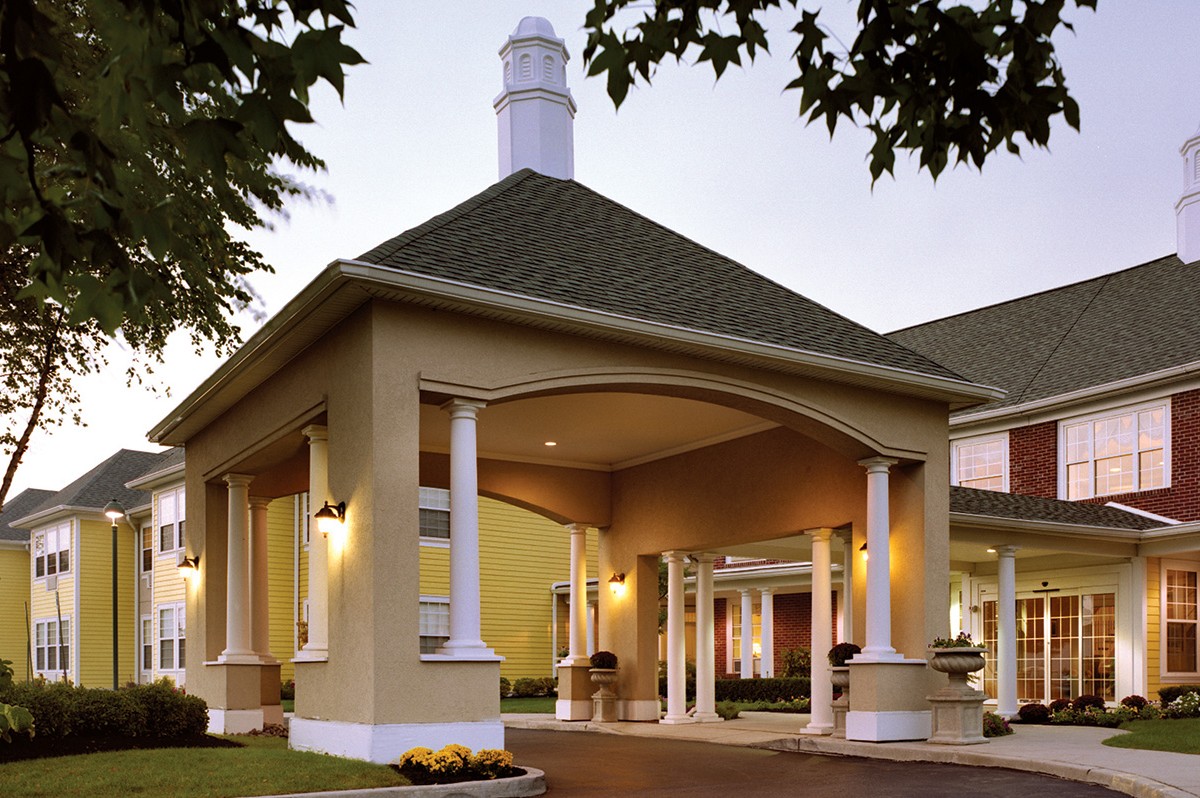 Located in the heart of Long Island this community is easily accessible off of the Long Island Expressway, the Northern State Parkway, and the Seaford Oyster Bay Parkway. It is the only Brandywine community that offers Independent Living, Assisted Living, and memory care services to seniors in need.